Claude Costy lives and works in Minzier. She was the companion of Pascal Häusermann. She designed Joel Unal's house and the public kindergarten of Douvaine (Hte Savoie).
Since the beginning of the 1990s, Claude Costy has also devoted herself to pottery. She has set up her studio under the large polyester dome.
Claude Costy on France 3
On November 16, 2017, the television news program of France 3 Auvergne-Rhône-Alpe broadcasted a report on Claude Costy as part of a series of broadcasts on the history of reinforced concrete: TENDANCE BÉTON!
THE UNAL HOUSE
A film from the Arte Architecture series made in 2014 on this magnificent project.
Produceur : Julien Donada.
Scientific studies : Mailis Favre
CLAUDE HAUSERMANN COSTY INTERVIEW
The architect Claude Hausermann Costy talks about Joel Unal's house in Ardèche.
Emission of FR3 Lyon
BULLE HABITATION
Constructions in concrete sail
Studies and achievements of the architect Claude Costy
ÉCOLE MATERNELLE DE DOUVAINE
Une journée avec les enfants de l'école maternelle de Douvaine (haute-Savoie)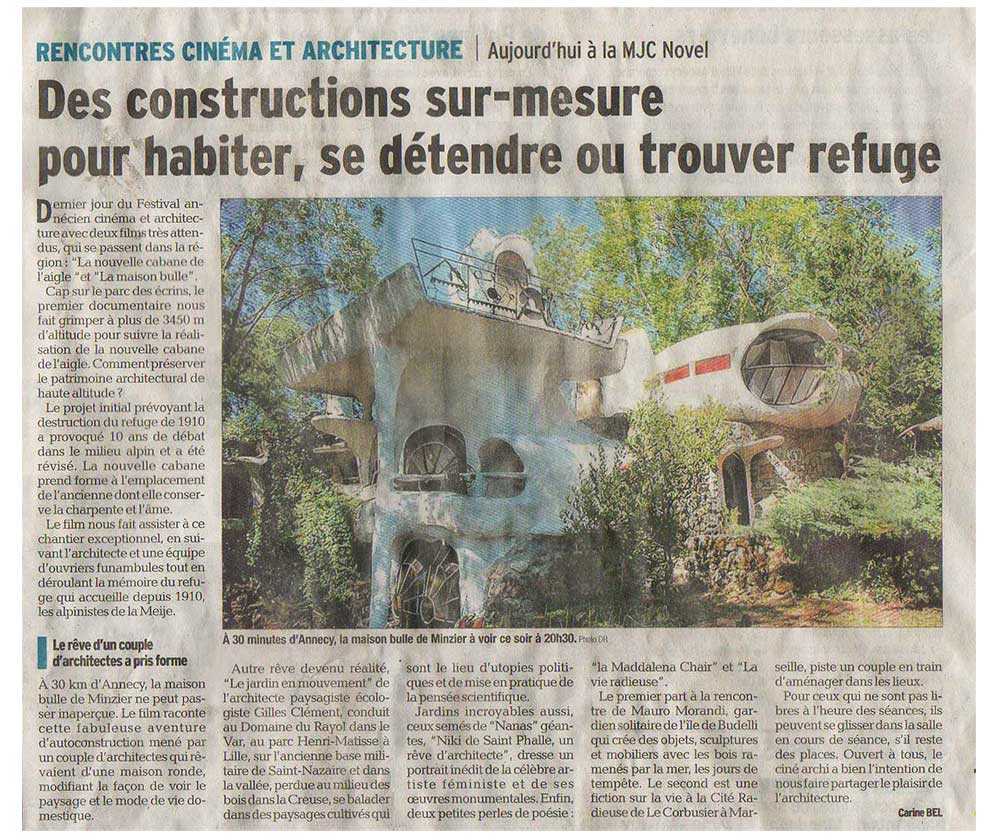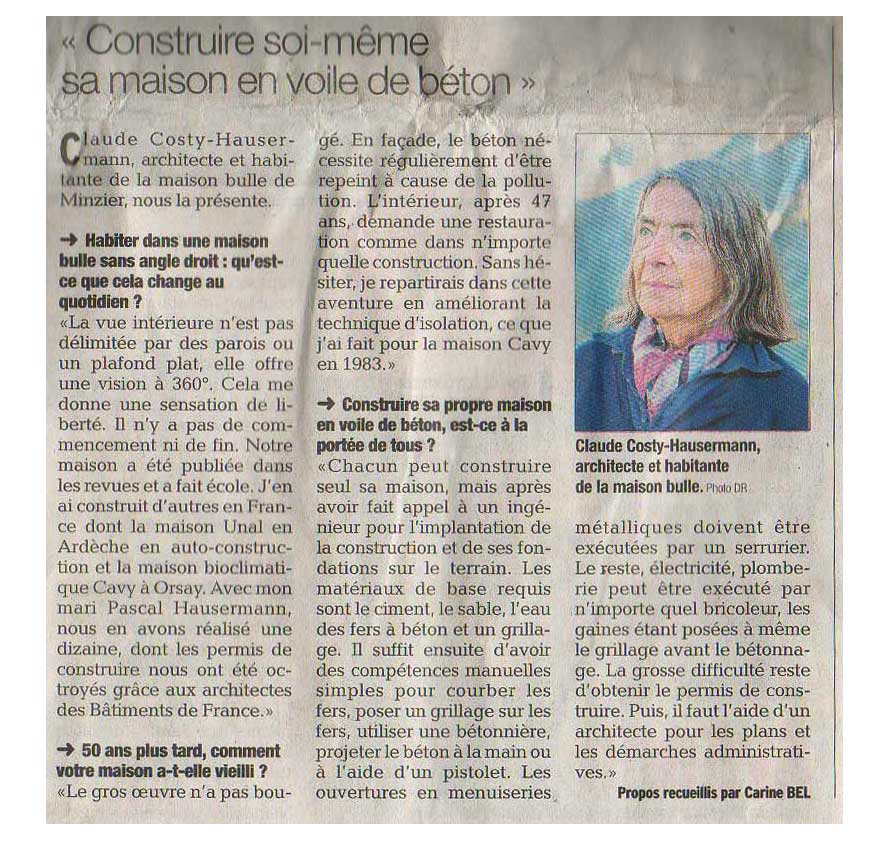 CLAUDE COSTY INTERVIEW
Dauphiné Libéré, on the occasion of the festival of film of architecture
INTERVIEW DE CLAUDE HAUSERMANN COSTY
L'architecte Claude Hausermann Costy parle de la maison de Joël Unal en Ardèche.
Émission de FR3 Lyon
BULLE HABITATION
Constructions en voile de béton
Études et réalisations de l'architecte Claude Hausermann Costy
ÉCOLE MATERNELLE DE DOUVAINE
Une journée avec les enfants de l'école maternelle de Douvaine (haute-Savoie)
INTERVIEW DE CLAUDE COSTY
Dauphiné Libéré, à l'occasion du festival de film d'architecture